Spray Green Lawn Care
Need Reliable Lawn Care Near Wyckoff, NJ?
Contact Us for a Free Estimate
The Dedicated Landscaper
Jager Landscaping is a full service landscaping company offering a wide variety of residential & commercial services, including lawn maintenance, fertilization, organic fertilization, and many other landscaping and home services to Oakland, Wyckoff, Franklin Lakes, Mahwah, Ramsey, Saddle River, Upper Saddle River, Ridgewood, and Wayne Area
Looking for quality workmanship & reliable service? We have been satisfying customers in Bergen County & Passaic County, New Jersey for over 42 years.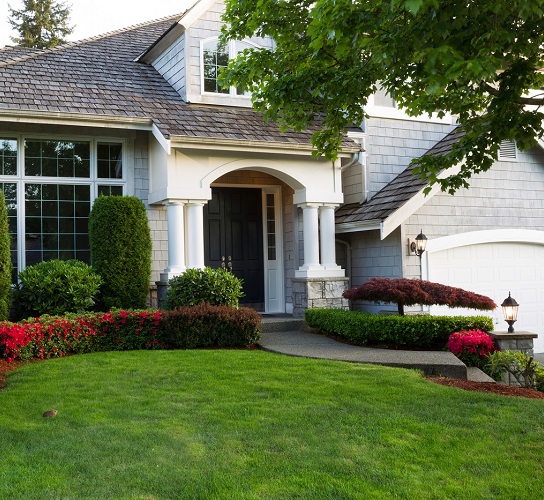 Our Maintenance Services:
We provide custom lawn care, which includes fertilization, grub control, and weed control. We know this area and we know the plants and pests of this region. With our 42 years of experience, we custom mix our own fertilizers using only the best quality products. We offer unique organic programs and traditional lawn care options. Because of our extensive knowledge, we can create not just a beautiful lawn, but a healthy one that lasts.
Jager Landscaping can perform services from the most basic weekly lawn cuttings to a fully comprehensive program. These services can be contracted on an annual basis or individually on an as needed basis.
Weekly Cuttings

Weekly Garden Maintenance (Weeding)

Lawn Care Maintenance

Lawn Fertilization

Spray Green Organic Fertilizer

Spring Cleanup

Fall Cleanup

Shrub Pruning & Trimming

Shrub Spray Applications

Mulching

Lawn Renovations

Renovation of Overgrown Landscapes

Grub Control

Weed, Insect, and Disease Control

Pool & Patio Plantings

Seasonal Flowers

New Lawns Seeded or Sod

Deer Control